Welcome!
Good day to You!
We here at Friends Church are a group of pilgrims of sort. We are everyday people who are on a journey of transformation. God loves us just as we are but He loves us too much to leave us there!
Someone once said, we are more flawed than we care to admit and more loved than we ever imagined!
We invite you to check us out! We hope Fairfield Friends Church becomes a place where you can belong. A place where you can make friends and see your life grow and change in a positive direction. A place where we can worship, serve, play and do life together!
We would love to have you join us on Sunday mornings or during the week at any of our activities.
You can learn more about us on the Who We Are page and check out our current events and news on the Special Events page…
Please feel free to contact us if you have any questions or if you have a prayer request – we would be honored to pray for you.
Pastor Len
VISIT FAIRFIELD FRIENDS CHURCH THIS SUNDAY
8:00 Donuts & Stuff
8:15 Contemporary Worship
9:15 Donuts & Stuff
9:40 Bible Study for all ages
10:30 Contemporary Worship
** Our nursery is available for children age 4 and younger
** Childrens Church is available for children K-5 during 10:30 service
GET INVOLVED IN FAIRFIELD FRIENDS MINISTRIES
ADULT SUNDAY SCHOOL
Our mission for our Adult Education sessions is to assist you in your journey of spiritual maturity in Christ through quality and biblicaly based classes.
YOUNG ADULT
Studies and events for young adults.
YOUTH MINISTRY
Studies and events for youth.
INTERNATIONAL STUDENTS MINISTRY
A ministry for the local MUM college students from all over the world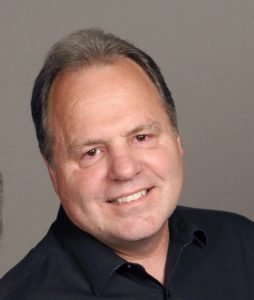 Len became the Associate Pastor of Discipleship here at Fairfield Friends Church in June of 2009. In the Fall of 2010, Len became the Lead Pastor.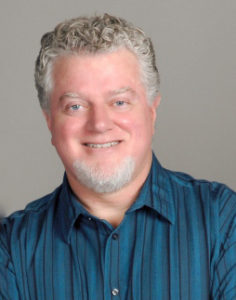 John serves as Associate Pastor at the church and Janice leads the Sunday morning Children's Church.
Follow our teaching series to gain a deeper insight and knowledge of God's Word. You will grow in your faith like never before. Jesus is the center of it all! Not by might or by power but by the Spirit of the lord. You can use this player to listen to previously recorded sermons.
Aug 11, 2019

WDJD? Prayerfully Dependent p2

Aug 4, 2019

WDJD? Prayerfully Dependent p1

Jul 28, 2019

WDJD? Word Centered

Jul 21, 2019

WWJD or WDJD?

Jul 14, 2019

What do you need Faith Hope Love for what you are facing today?

Jul 7, 2019

Nathan Martin

Jun 23, 2019

What is the Gospel

Jun 16, 2019

Strongman

Jun 9, 2019

Our fruit Satan's fear pt.2

Jun 2, 2019

Our fruit Satan's fear
Bible Gateway Verse of the day
"Whoever has the Son has life; whoever does not have the Son of God does not have life." —
1 John 5:12

Copyright © 1973, 1978, 1984, 2011 by Biblica
. Powered by
BibleGateway.com
.
Giving
Please login or fill out the form below to give to Fairfield Friends Church. New to online giving at Fairfield Friends Church? Click the Register link below to setup your online giving account. If you have any questions, please e-mail
giving@fairfieldfriendschurch.org
.
Purpose Statement: Fairfield Friends Church exists to lead people into a transformational relationship with Jesus that changes the world around them.